Friday June 25, 2021
Finances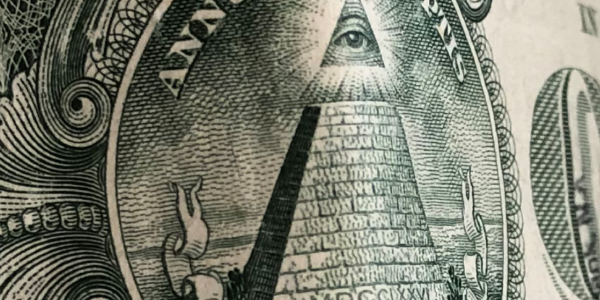 Target's Earnings Hit the Mark
Target Corporation (TGT) released its quarterly earnings report on Wednesday, November 18. The retailer delivered better-than-expected revenue for the quarter and exceeded earnings expectations.

Target reported quarterly revenue of $22.63 billion. This is up 21.3% from last year's third quarter revenue of $18.67 billion and above the $20.93 billion that Wall Street predicted.

"Our strong results in 2020 reflect the benefits of our multi-year effort to build a durable and flexible model, with a differentiated assortment and a suite of industry-leading fulfillment options — all brought to life through the passion and effort of our team," said Target CEO Brian Cornell. "As a result, we've seen a deepening level of engagement and trust from our guests. The result is unprecedented market share gains and historically strong sales growth, both in our stores and our digital channels."

The company announced earnings of $1.01 billion for the quarter, which is up 41.9% from earnings of $714 million one year ago. On an adjusted earnings per share basis, the company reported earnings of $2.79 per share, which exceeded the $1.60 per share that analysts predicted.

Target's digital sales grew 155% in the quarter, which accounted for over 10% of the company's comparable sales growth. The company's growth in same-day services, including order pick up, drive up and Shipt, was significant at 217%. Target's average ticket grew 15.6% in the quarter, in addition to comparable traffic increasing 4.5%.

Target Corporation (TGT) shares ended the week at $172.31, up 4.4% for the week.


Home Depot Reports Earnings

The Home Depot, Inc. (HD) released its latest earnings report on Tuesday, November 17. The company's revenue and profit grew from the prior year's quarter.

Net sales came in at $33.54 billion for the quarter. This was up 23.2% from $27.22 billion in net sales last year at this time.

"The third quarter was another exceptional quarter for The Home Depot as we saw the continuation of outsized demand for home improvement projects, which has led to sales growth of more than $15 billion through the first nine months of the year," said Home Depot Chairman and CEO Craig Menear. "Our ability to effectively adapt to this high-demand environment is a testament to both the investments we have made in the business as well as our associates' focus on customers."

Home Depot reported quarterly net earnings of $3.43 billion, or $3.18 per share. This was an increase from $2.77 billion, or $2.53 per share during the same quarter last year.

Home improvement stores have seen a surge in business this year as many Americans spend more time at home. As part of its earnings release, Home Depot announced plans to invest approximately $1 billion toward expanded compensation for its employees. In recent months, the company has offered increased paid leave and temporary weekly bonuses for its hourly employees. The new move seeks to permanently improve the company's compensation offerings for its workers.

The Home Depot, Inc. (HD) shares ended the week at $269.81, down 3.4%.


Jack in the Box Cranks Out Quarterly Earnings

Jack in the Box Inc. (JACK) reported its fourth quarter earnings on Wednesday, November 18. The fast-food company's shares were up 4% following the release of the report due to results exceeding analysts' expectations.

The fast-food chain brought in revenue of $255.4 million for the quarter, exceeding analysts' expected revenue of $249.0 million. This was up from $221.2 million in revenue reported at the same time last year.

"Our ongoing strategy of offering guests value combined with indulgent and flavorful products continues to drive overall performance for the brand," said Jack in the Box CEO Darin Harris. "I am proud of the way our franchisees, the teams in our restaurants, our employees, and our partners have remained focused amidst this pandemic, and are delivering outstanding results. This momentum has continued into the first quarter of 2021, and I look forward to building on these learnings to enhance long-term performance of the company."

The company reported net earnings of $37.8 million for the quarter or $1.64 per share. This is up from $22.1 million or $0.86 per share during the same quarter last year.

Jack in the Box reported the company-owned restaurant segment brought in $86.8 million in sales. The franchised restaurant segment brought in $843.7 million in sales. The company noted the effects of the COVID-19 pandemic caused restaurant traffic to decline substantially and required higher costs for delivery fees and supplies. Jack in the Box has not provided guidance for fiscal year 2021 due to the uncertainty with the COVID-19 pandemic, but will evaluate on a quarterly basis.

Jack in the Box Inc. (JACK) shares ended the week at $91.24, up 8.2% for the week.

The Dow started the week of 11/16 at 29,672 and closed at 29,263. The S&P 500 started the week at 3,600 and closed at 3,558. The NASDAQ started the week at 11,847 and closed at 11,855.

Treasury Yields Buoyed by Vaccine Hopes
U.S. Treasury yields rose early in the week on the news of hopes of a second manufacturer with effective COVID-19 vaccine trial results. Yields dipped late in the week due to unemployment claims rising unexpectedly.

On Friday, the U.S. Department of Labor released its weekly unemployment numbers. First time unemployment claims were 742,000, exceeding analysts' expectations of 710,000. Continuing claims for benefits decreased to 6.37 million, shedding 429,000.

"The risk of further job and income loss is high now from business operations being curtailed," said Rubeela Farooqi, Chief U.S. Economist with High Frequency Economics. "Also, expiration of federal benefits later this year will put renewed strain on household incomes. Overall, the labor market remains under stress."

On Monday, the 10-year Treasury note rose in response to Moderna announcing its phase three trial results, with a 94% effective rate at protecting against COVID-19. Moderna is one of several drug manufacturers attempting to develop an effective vaccine at record speeds. On Friday, Pfizer and BioNTech announced they are seeking emergency approval from the FDA for its COVID-19 vaccine, touting a 95% effective rate in its phase three trials.

"Our work to deliver a safe and effective vaccine has never been more urgent, as we continue to see an alarming rise in the number of cases of COVID-19 globally," said Dr. Albert Bourla, Pfizer CEO. " Filing in the U.S. represents a critical milestone in our journey to deliver a COVID-19 vaccine to the world and we now have a more complete picture of both the efficacy and safety profile of our vaccine, giving us confidence in its potential."

The 10-year Treasury note yield closed at 0.83% on 11/20, while the 30-year Treasury bond yield was 1.53%.

Mortgage Rates Hit Record Lows
Freddie Mac released its latest Primary Mortgage Market Survey on Thursday, November 19. Rates reached another record low this week.

This week the 30-year fixed rate mortgage reached 2.72%, down from last week's average of 2.84%. Last year at this time, the 30-year fixed rate mortgage averaged 3.66%.

The 15-year fixed rate mortgage averaged 2.28% this week. This was down from 2.34% last week. At this time last year, the 15-year fixed rate mortgage averaged 3.15%.

"Weaker consumer spending data, which accounts for the majority of economic growth, drove mortgage rates to a new record low," said Sam Khater, Freddie Mac's Chief Economist. "While economic growth remains unstable, strong housing demand continues to have a domino effect on many other segments of the economy."

Based on published national averages for the week of 11/16, the national savings rate was 0.05%. The one-year CD finished at 0.17%.
Published November 20, 2020
Previous Articles
Hyatt Releases Earnings Report
WD-40 Company Reports Earnings