Monday September 27, 2021
Finances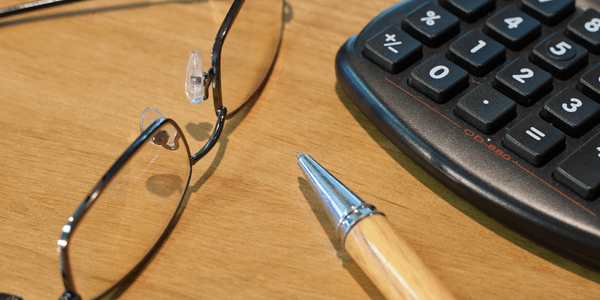 PepsiCo's Earnings Exceed Estimates
PepsiCo, Inc. (PEP) released its quarterly earnings report on Thursday, October 1. The beverage and snack giant reported better-than-expected revenue and earnings for the quarter.

PepsiCo reported quarterly revenue of $18.09 billion. This is up 5.3% from last year's third quarter revenue of $17.19 billion and is above the $17.23 billion that Wall Street predicted.

"Despite the ongoing volatility and complexity in our operating environment, I believe our third quarter performance reinforces the diversification of our portfolio, the resilience and agility of our teams across every continent and demonstrates our ability to support our customers and communities during their time of need while also delivering good results for our shareholders," said PepsiCo Chairman and CEO Ramon Laguarta. "Our reported revenue increased 5.3%, while our reported earnings per share increased 10%."

The company announced earnings of $2.29 billion for the quarter, which is up from earnings of $2.10 billion one year ago. On an adjusted earnings per share basis, the company reported adjusted earnings of $1.65 per share, which was more than the $1.49 per share that analysts predicted.

The company spent $147 million in the quarter on pandemic associated costs, including personal protective equipment. PepsiCo's Frito-Lay and Quaker Foods products had organic revenue growth of 6% in the quarter. A popular new item is its Cheetos Mac 'n Cheese, which is reportedly flying off shelves.

PepsiCo, Inc. (PEP) shares ended the week at $138.06, up 1.5% for the week.


Bed Bath & Beyond Reports Earnings

Bed Bath & Beyond Inc. (BBBY) reported quarterly earnings on Thursday, October 1. The home-goods provider reported better-than-expected net income with shares soaring over 28% after the report's release.

The company announced net sales of $2.69 billion for their second quarter. This is down 1% from the $2.72 billion in revenue reported in the same quarter last year, but exceeded analysts' expected $2.63 billion.

"Our growth strategy is unlocking improved financial performance, and the marked improvement in our second quarter financial results reflects the potential of our digital-first, omni-always transformation and our efforts to build a modern, durable platform for success," said Mark Tritton, Bed Bath & Beyond's President and CEO. "We've taken direct action to stabilize our business, including reducing our cost structure, enhancing our financial flexibility, and investing where it matters most to our customers. At the same time, we have assembled a world-class and experienced leadership team to rebuild our authority in Home and modernize our operations to deliver a truly customer-inspired and omni-always shopping experience."

The company reported net income for the quarter of $217.9 million. This is up from a net loss of $138.8 million reported at the same time last year.

The company reported 6% growth in comparable sales, it is the first comparable sales increase since the fourth quarter of 2016. Analysts expected a 2.1% decline in comparable sales. Bed Bath & Beyond declined to provide guidance due to the ongoing economic uncertainty stemming from the coronavirus pandemic.

Bed Bath & Beyond Inc. (BBBY) shares ended at $20.60, up 39.6% for the week.


Conagra Brands Reports Quarterly Results

Conagra Brands, Inc. (CAG) announced its first quarter results on Thursday, October 1. The company's results were largely in line with expectations.

The company reported revenue during the first quarter of $2.68 billion. This is up 12.1% from last year's same quarter revenue of $2.39 billion and exceeded analysts expected $2.61 billion.

"Fiscal 2021 is off to a strong start," said Conagra Brands President and CEO Sean Connolly. "Our first quarter results demonstrate that our business is healthy, our products are relevant, and our capabilities are strong. We exceeded our expectations on net sales, profitability, and de-leveraging, and continued to make investments to ensure the physical availability of our products, maintain momentum with consumers, and build brand health."

For the quarter, Conagra reported a profit of $329.0 million or $0.67 per share. This was up 89.3% from net income of $173.8 million, or $0.36 per share, reported during the comparable period last year.

The packaged foods company, including brands such as Hunt's, Chef Boyardee and Orville Redenbacher, raised its quarterly dividend 29%. The company reported all four segments of the company experienced margin expansion. The company expects organic net sales growth of 6 to 8% and earnings per share ranging from $0.70 to $0.74 in the second quarter.

Conagra Brands, Inc. (CAG) shares ended the week at $36.88, up 4.4% for the week.

The Dow started the week of 9/28 at 27,362 and closed at 27,683 on 10/2. The S&P 500 started the week at 3,334 and closed at 3,348. The NASDAQ started the week at 11,084 and closed at 11,075.
Treasury Yields Slightly Rise
U.S. Treasury yields reacted on Friday following news of a positive COVID-19 test by the U.S. President. The U.S. Labor Department reported that job growth was slower than expected for the month of September.

On early Friday, President Trump announced that he had tested positive for COVID-19. Yields remained relatively flat on the news, rose slightly after recovering from early session lows.

"I'm actually quite surprised by how muted the reaction has been in the Treasury market," said Subadra Rajappa, head of U.S. rates strategy at Societe Generale. "Not just following the COVID news earlier this morning from the president as well as the modestly weaker jobs number. It is really hard to get the Treasury market to react to anything."

The benchmark 10-year Treasury note yield hit a high of 0.720% on Thursday after opening the week at 0.658%. The 30-year Treasury bond yield rose on Thursday to a high of 1.500%, up from Monday's opening yield of 1.404%.

On Friday, the Labor Department released its Employment Situation report for the month of September. Total nonfarm payrolls increased by 661,000, falling short of economists' expectations of 800,000. Unemployment rates fell to 7.9% for the month, down from August's reading of 8.4%.

"Overall it shows a continued clawback from the large depths we fell into, and we're half way back," said John Briggs, head of strategy at NatWest. "The recovery is slowing, and I think it's to the point that you've had a lot of high profile layoffs this week. It doesn't convince me that things are going to be great. It's still a recovery. We're right back to watching what risk does and we're watching what goings on in Washington with COVID and stimulus."

The 10-year Treasury note yield closed at 0.70% on 10/2, while the 30-year Treasury bond yield was 1.48%.
Mortgage Rise Decline
Freddie Mac released its latest Primary Mortgage Market Survey on Thursday, October 1. The report showed an increase in rates.

The 30-year fixed rate mortgage averaged 2.88%, down from 2.90% last week. At this time last year, the 30-year fixed rate mortgage averaged 3.65%.

This week, the 15-year fixed rate mortgage averaged 2.36%, down from 2.40% last week. Last year at this time, the 15-year fixed rate mortgage averaged 3.14%.

"As a result of low mortgage rates that have stayed under 3% since July, the housing market has seen a strong, upward trajectory during a very uncertain time," said Freddie Mac's Chief Economist Sam Khater. "We're seeing potential home buyers who now have more purchasing power and many current homeowners who have the option to refinance their loan for a better rate. However, several factors could disrupt this activity including high home prices, low inventory and lender capacity."

Based on published national averages, the national savings rate was 0.05% for the week of 9/28. The one-year CD finished at 0.18%.
Published October 2, 2020
Previous Articles
FedEx Packages Strong Earnings